About the Studio
Welcome to the 2017-2018 season at the Center for the Performing Arts!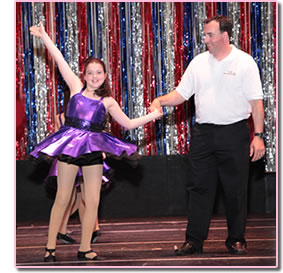 Our mission is to offer the absolute best dance instruction available for all ages, with qualified, seasoned teachers, in a warm, non-competitive setting. Our state of the art studio is conveniently located on rte 114 in North Andover. Center for the Performing Arts has 5 classrooms, all with professional sprung dance floors as well as viewing windows so that parents can watch their child's class in progress. What makes us stand out is our incredible staff, who are all highly trained and experienced in their field, but more importantly, know how to communicate and teach in a nurturing environment.
We place students with their age and school grade so they can dance with their friends and we allow the parents to make the decisions on what classes and how many days per week they want their child to train. Whether you have a toddler expressing interest in dance, a high school student looking for intense training to prepare for college dance intensives, or you are an adult who always wanted to learn to dance, we have a class and program for you! We welcome visitors to our studio, and would love the opportunity to share our programs, philosophy and non-competitive nurturing environment with you. Call us today to arrange a tour to see our beautiful facility and to meet our wonderful staff!
Did you know we also have a full retail store with all your dancewear needs? We carry a full line of Revolution products, as well as select Capezio, Block, Natalie, and Motionwear products. Call us today for more information, 978-681-1820.
Jane O'Donnell,
Director
Certified in CPR/First Aid/AED/Epipen

Meghan O'Donnell,
Assistant Director

Certified in CPR/First Aid/AED/Epipen, M.S Marketing, B.A Business

Katelyn McMahon,
Director, Ballet Intensive Program

Doctorate of Physical Therapy, Certified in CPR/First Aid/First Response/AED, Member of the Performing Arts Medical Association (PAMA)

Elisha Analoro,
Director, Pre-School Program

Early Education & Care (EEC) Massachusetts License, Certified in CPR/First Aid/AED/Epipen

Kara Risitano

Certified in CPR/First Aid/AED/Epipen

Diane Longtin

Certified in CPR/First Aid/AED/Epipen

Suzanne Polizzi Newell

Certified in CPR/First Aid/AED/Epipen

Debi Cocco

Dance Masters of America, Dance Teachers Club of Boston

Chelsea Zawadzki

BA, Dance, Certified in CPR/First Aid, ACSM Certified Personal Trainer, Certified Intrinity Personal Trainer

Brenda Limperis

Certified in CPR/First Aid/AED/Epipen

Juliana Utz

M.F.A, Dance Performance & Choreography, Certified in CPR/First Aid/AED/Epipen

Nadine Delano

Certified in CPR/First Aid/AED/Epipen

Ashley Shultz

Certified in CPR/First Aid/AED/Epipen, Certified Fitness Instructor, Certified Zumba teacher, New England Patriot's Cheerleader

Alex Jureller

Certified in CPR/First Aid/AED, Pursuing BS in Health Science & P.A School

Chloe Osgood

Fluent in Spanish, Certified in CPR/First Aid/AED/Epipen

Melanie Tamberino

Certified in CPR/First Aid

Joyce Maclary

B.A, Elementary Education, Certified in CPR/First Aid/AED/Epipen